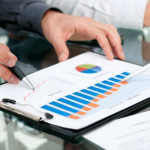 North American Management

supports customers in managing organizational and program quality through both quality control and quality assurance. Our techniques monitor internal and external performance, while driving measurable results.
Our quality control techniques verify that internal/external customer and program deliverables are of acceptable quality, and that they are complete and correct.
Our quality assurance techniques verify that internal/external processes used to create the deliverables can be easily replicated and performed by a manager, a customer, or even a third-party reviewer.
We utilize Capability Maturity Model Integration (CMMI) and International Organization Standardization (ISO) policies and procedures to perform the work required by our customers, ensuring a reduction of risk, the application of certified methodologies, industry standard processes and world-class tools.