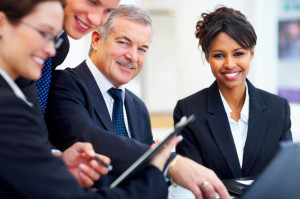 "Leaders who master project quality management will have greater success both on individual projects and on a portfolio of projects for theri organizations", Timothy J. Kloppenory, Project Management Essential Library, Management Concepts.
North American Management provides a broad spectrum of support services that empowers clients to move faster, become more efficient, and find fresh sources of differentiation. As a certified ISO 9000 company, North American Management works with clients to plan and implement business improvements across the organization or within a particular program office. We explore the components of successful project management and how they fit with other business initiatives such as increasing efficiency, accountability, quality and impacting the bottom line. Using well known and accepted Activity-Based Cost Management practices blended to Earned Value project management principles to monitor project progress. North American Management has been a "behind the scenes" pillar of support for our clients for decades.
Following the established principles that 90% of organizational change is management and behavior modifying, with 10% being the math that quantify and measures success, North American Management will work with your project managers and evaluate your current organizational structures and systems. We will help you in:
Objectively assessing your current processes against industry-recognized best practices.
Identifying gaps in your project management practices.
Focusing on improvement opportunities tthat drive your business performance results, and improve your performance evaluations.