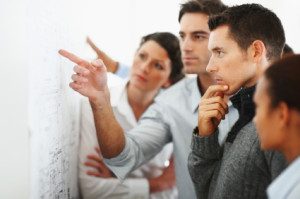 Staff Augmentation Services

Staff augmentation is the process of hiring a dedicated team of additional staff to bring better efficiency and effectiveness in the work process.
Cost-Effective Staff Solutions

In a highly competitive and volatile Federal Government business environment, you seek to cost-effectively staff various functions. Departments in many agencies are already streamlined to bare minimum levels. Yet, never has the need been greater to ramp up resources for strategic initiatives, whether they are ad hoc projects, planned transformations, or ongoing Federal operations.
Highly Qualified Consultants

We offer staff augmentation services to assist your agency with activities traditionally handled by your internal staff and resources. Our highly qualified consultants possess the certifications, experience, and customer service skills to accommodate even the most unique environments. We offer clerical, technical and project management personnel for short and long-term engagements, projects, internal systems administration and technology delivery at every level. We offer the perfect solution for your staff augmentation needs.