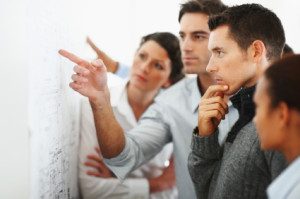 Federal Acquisition Processing

Today's federal acquisition professionals are faced with an ever challenging acquisition environment, including a complex and prescriptive regulatory landscape, ongoing fiscal constraints, sometimes conflicting guidance, and an increasing programmatic risk subject to internal audits and reviews.
Government Acquisitions Support

North American Management has assisting our federal, state and local government clients successfully achieve their acquisition and programmatic goals and objectives. Our Subject Matter Experts have the practical experience in assisting our clients in choosing a contracting strategy, appropriate to their program objectives.
Agency Procurement Assistance

North American Management's professionals are experts at drafting solicitations using innovative procurement approaches to reduce time to award while reducing acquisition costs. Our technicians are experienced with relevant Federal acquisition policy including the Federal Acquisition Regulations, Homeland Security Acquisition Regulation, Defense Federal Acquisition Regulation, and cost accounting polices and procedures. They are well-versed in a range of acquisition strategies, from current performance based and strategic sourcing methodologies to proven award and incentive fee structures.
Pre-Award Acquisition Support

Acquisition Planning
Requirements Definition
Market Research
Investment Analysis (OMB 300)
Lifecycle Cost Estimates
Acquisition Baselines
Evaluation Plan Development
Proposal Evaluations
Source Selection Plans
RFP Development
Cost & Price Analysis
Risk Analysis
Drafting Contractual Documents
Vendor Negotiations
Awards And Related Documentation
Completing Contractual Files
Post-Award Acquisition Support

Drafting Modifications
Monitoring Contractor Performance
Invoice Tracking and Reconciliation
Contract Administration
Contract Modification
Cost and Price Analysis
Delivery / Task Order Support
Investigating Contract Discrepancies
Contract Close-Out