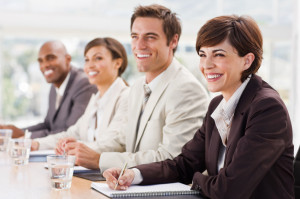 Effective Technical Assistance

North American Management has provided successful technical assistance to Fortune 500 companies, Federal, state and local governments and to non-for-profit organizations. We understand that each client's organization, program, functional and fiscal requirements are unique and require a tailored approach. Our Subject Matter Experts are able to offer customized organizational development, training assistance and subject matter expertise, based on the unique need or requirement.
Technical Services Provider

North American Management's diverse portfolio of technical services are grounded on the principles of industry Best Practices. This requires both a clear understanding of how our clients enterprise currently operates and a method for identifying opportunities for improvement. Other factors impacting the competitive environment of business and government are changing technology and the development of a global marketplace.
Technical Support Specialists

Our expert technical support specialists' approach consists of:
targeted, tailored needs assessments to identify issues;
functional analysis of work units including an analysis of workflow, resource allocation, interdepartmental communications and other factors to identify dysfunctional structures;
recommendations on changes needed to resolve managerial, functional, behavioral and interdepartmental issues;
counseling and skills training for managers and supervisors to enable them to deal effectively with the issues;
training program design and presentation for supervisors in such areas as team building and interpersonal communication, other training courses for employees to prepare them to react appropriately to a changing environment; and
evaluation of program impact to measure improvement in areas where interventions or training have been conducted and to identify continuing needs.