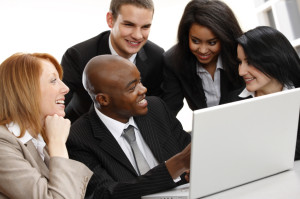 Business Strategy Development

"Strategic planning does not deal with future decisions. It deals with the futurity of present decisions. What we have to do today is to be ready for an uncertain tomorrow", Peter F. Drucker, Professor of Social Science and Management.
Strategic Management Support

North American Management supports all levels of strategic management support, from strategy alignment and new business models, processes and organizational structures, to technology strategies.
Strategic Operationalization

Our strategists have worked with federal, state and local government agencies, Fortune 500 corporations, community based organizations, and not-for-profits, and have provided the full spectrum of strategic planning including implementation, ensuring that our clients' strategies are operationalized, and that key components including finance, management meetings, work force development, knowledge management, customer outreach, performance metrics are integrated throughout the organization contributing continuous improvement focused on strategy and centered on success.
Business Strategy Implementation

As organizations strive to clarify and realize their vision for long and short-term success, the formulation and implementation of effective strategies is critical. North American Management's strategists are well versed in the challenges faced by the leaders of organizations, both public and private, and have provided the expertise needed to develop strategies that not only capture our client's vision …but are practical and become the primary focus of the organization.
High Value Solutions

Organization leaders and top managers face competing forces, with pressure for success on one hand and limited resources on the other. North American Management's strategists employ approaches that are thorough, cost-effective and customer-focused, including the following tasks:
Engage Senior leadership to clarify the vision and assess the organization
Convey and translate vision to identify activities necessary to bring value
Develop, define, and initialize a sense of urgency to operations strategy and planning
Create a framework for success that aligns the organization to the strategy
Communicate the strategy
Measure performance
Revise and enhance strategy continually