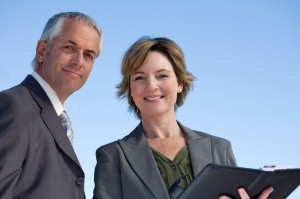 Organizational Change Management

Changing an organizational culture can be unsettling for many people… change does not come easily… it requires the ability to surrender previously sacred "truths" in favor of an open-minded approach receptive to new strategies and concepts.
Critical Change Implementation

North American Management ensures that client organizations and strategic processes are responsive to their needs. We help each client better understand change and it's impact on each stakeholder, and to implement critical change initiatives with minimum disruption and maximum morale. North American Management can assist in evaluating current business processes and identifying those which can be reengineered for significantly improved performance.
Minimum Disruption — Maximum Morale

As part of an overall change management strategy we will:
Lay the foundation for change: assist in identifying change readiness; identify the "hidden obstacles" to change; assess dynamics of change; determine support systems; and set the priorities and sequence of change.
Introduce the changes, overcoming obstacles and empowering the organization for change: introducing and facilitating changes; installing support systems; troubleshooting problems; making mid-course corrections; and setting up the consolidation stage.
Integrate change into the culture and everyday behavior: building momentum for change; generating visible "wins"; and transforming culture and behavior.