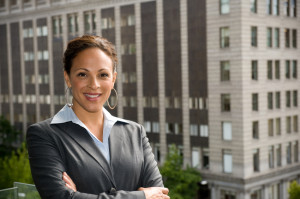 Employment at North American Management

North American Management is a rapidly growing company that continues to tackle new and interesting projects. As we expand, we are often looking for experienced professionals in such areas as management, community development, cost estimating, health strategies, homeland security, human resources, information technology, logistics, operations research, public relations, social marketing, strategic planning, systems analysis, training and web design.
North American Management seeks responsible, seasoned professionals who enjoy solving difficult problems and tackling new challenges. We value both subject matter expertise and versatility. We expect unwavering ethics and integrity.
North American Management offers very competitive salaries and benefits. Perhaps more importantly, North American Management offers the ability to grow professionally, the opportunity to help others solve hard problems and the privilege of serving with fellow professionals who enjoy what they are doing.
North American Management is constantly looking for new talent. Interested individuals should email or fax their resume to the information on the right.
Working Conditions and Company Culture

A unique combination of elements makes working at North American Management a great experience. North American Management balances challenging projects and a high level of responsibility with a healthy respect for family and personal commitments. Our goal is to deliver the highest quality services and products as efficiently as possible in a stimulating and supportive work environment.
North American Management

Our employees are hard-working professionals who take great pride in their jobs. This zest for innovation keeps us two steps ahead of our clients' needs and the competition. We know the meaning of hard work and commitment, and afterwards, we all share the credit of a job well-done. If you are an innovative professional who thrives in a fast-paced environment, surrounded by equally determined teammates, North American Management may be just the place for you.
Teamwork

Much of the work at North American Management is accomplished by interdisciplinary teams working on specific projects. A project team might include a project manager, a task leader, a researcher, a programmer, a testing specialist, a statistician, an editor and a graphic designer. This blending of disciplines allows each team member to contribute according to his or her specialty while learning from colleagues.
Regular Performance Evaluations

North American Management holds regularly scheduled performance evaluations. The first takes place three months after an employee's start date to give the employee a feel for how things are going early enough to make any necessary adjustments. The next evaluation takes place one year after the employee's start date and annually after that. Possible salary adjustments are considered at every annual performance evaluation.
Internal Advancement

North American Management encourages internal advancement for employees. Seniority is not necessarily a factor in promotions—the ability to perform the required duties well is the main consideration.
Flex Time

North American Management's variable work schedule policy gives employees and their managers flexibility in scheduling work hours to meet business needs. Certain positions may have less flexible hours.